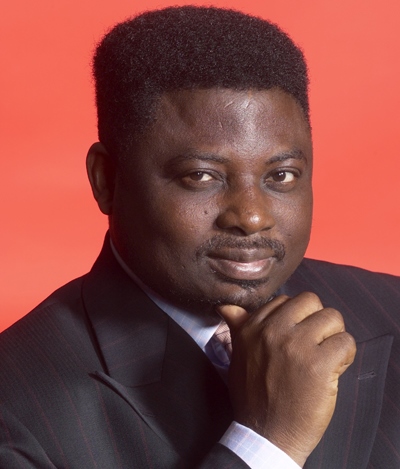 Pastor Mathew Ashimolowo was born to Muslim parents in Kaduna, 17th March, 1952, the fourth of five children. His father was a military officer in the Nigerian Army, most capable and dutiful, both as a parent and as a fine soldier. With incessant transfers of the father as the call of duty demanded, the family was always on the move affecting so expectedly the school placements of the children and exposing them albeit by default to the varieties of rich cultures that make Nigeria the country that it is. The children will imbibe this cosmopolitan adventurous spirit and become less apprehensive about breaking new grounds, taking risks, meeting new faces and venturing beyond their comfort zone. The Biafra war broke out and Officer Ashimolowo had to heed the call and go to war. He went, fought to keep Nigeria one and died doing just that.
The death of his father meant for all the children growing up and taking charge. At 22, young Ashimolowo got converted to Christianity. Thus finding purpose and casting himself in the mould of a minister of souls, Mathew enrolled in a Bible School in Lagos. After graduation, he began as an Assistant Pastor Foursquare Gospel Church. The urge to move took a stronger hold and he left for the United Kingdom to start his own Ministry, the Kings International Christian Centre, (KICC).
Bolden and assured of divine support, KICC in 1992 took off in a school hall in north London with only 11 members. Today, KICC with over thirty years of existence has its members in millions both in situ in the United Kingdom and worldwide. With over 40 nations represented in the church, it has become a truly multicultural institution, speaking the common language of freedom and liberation from the shackles of poverty, low self esteem, mediocrity, gloom and dependency. As a minister, Pastor Mathew is convinced of his divine mandate to preach and teach all nations the undiluted word of God which liberates and makes peoples' lives abundantly blessed.
Pastor Mathew Ashimolowo is strong and relentless advocate of the Pentecostal Movement in the United Kingdom. A great author and prolific writer, he has more than 20 life enriching books to his credit. As a motivational speaker, his invitations and schedules are demanding and daunting. His voice is heard on most radio stations all around the world. He is a constant feature on God Channel TV, TBN, Daystar,including Nigeria , Chana, Zimbabwe television stations. Pastor Mathew Ashimolowo hosts Winning Ways on all the listed Television stations and can be heard on Premier Christian Radio. On OBE Television, the darling station of many Nigerians and non Nigerians in diaspora, Pastor Mathew also hosts 24 Hour Miracle.
Pastor Mathew Ashimolowo continues to blend liberation theology with rather radical prosperity pedagogy not necessarily to gain currency and or increase membership of his mega church. On the contrary, it is to underscore a true testimony that sums up the concrete reality of his own life history. He has indeed travelled the hard road and he is convinced that a strong belief in the word of God does in the end make one rich and prosperous. Pastor Mathew Ashimolowo is not poor. He is not selfish either with the modest wealth that he has. His numerous outstanding philanthropic services to humanity as a liberator have brought tangible hope and wealth to many. His unfailing trust in God and His promises has made many to finally find God as their true Father who never forsakes. Pastor Ashimolowo's message is ever current and his followership is ever reassuring.
Pastor Mathew Ashimolowo is happily married to Pastor Yemisi who is host of the Winning Women Ministry and between them are two gifted sons, Tobi and Tomi.